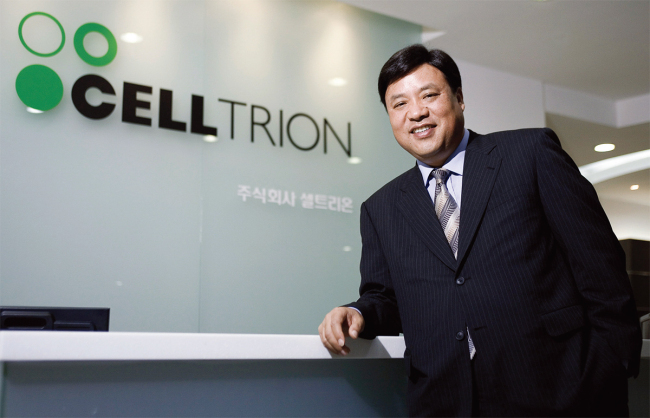 Celltrion's Rituximab Biosimilar Truxima Approved in Europe
The European Commission cleared Celltrion Healthcare's rituximab biosimilar Truxima™ for all approved indications of its reference drug, Roche's blockbuster MabThera/Rituxan, including non-Hodgkin's lymphoma (NHL), chronic lymphocytic leukemia (CLL), rheumatoid arthritis (RA), granulomatosis with polyangiitis, and microscopic polyangiitis.
Truxima is the first biosimilar approved for a cancer indication in Europe. "We are excited to offer the first biosimilar monoclonal antibody in oncology," stated Jung-Jin Seo, chairman of Celltrion Group. "With our partners across Europe, we will work together to ensure that Truxima is available to the many patients who can benefit from this treatment."
MabThera/Rituxan is Roche's biggest selling drug and will now have to compete with the cheaper Truxima across multiple indications. Global sales of the Swiss drugmaker's MabThera/Rituxan were CHF 7.3 billion (approximately $7.2 billion) in 2016, up 3% on 2015 sales. 2016 sales in the U.S. were up 2% at CHF 3.911 billion (roughly $3.86 billion), and increased 3 % in Europe, to CHF 1.88 billion (approximately $1.86 billion).
Celltrion partnered with Israel's Teva last year for commercializing Truxima in the U.S. and Canadian markets. The $160 million up-front deal, which also covers Celltrion's Herzuma™ biosimilar to Roche's Herceptin® (trastuzumab), was made after the firm's previous Truximab partner Pfizer passed back its rights to the drug when it bought the biosimilars developer Hospira for $17 billion in 2015. Pfizer held on to its U.S. partnership with Celltrion for the infliximab (Janssen Biotech's Remicade®) biosimilar, Inflectra™ (Remsima® in Europe), which won FDA approval in April 2016.
source: genengnews.com
Comments are closed.